Welcome to Lauderdale-By-The-Sea, a delightful beachside community nestled between the larger communities of Fort Lauderdale and Pompano Beach. The Town of Lauderdale-By-The-Sea is approximately 1.5 square miles in area and is located along Florida's "Gold Coast" in Broward County, Fla. The entire town is situated between the Atlantic Ocean on the east and Intracoastal Waterway on the west.
Lauderdale-by-the Sea is also designated as a "Blue Wave Beach," a distinction given to clean and environmentally-responsible beach communities. You can kayak, paddle board, skim and kite board right off of our beaches as well. For more leisurely activities, picnic in our seaside parks, soak up the sun on the beach, and come back home to relax poolside where you can enjoy the scented breeze reminding you of just how close you are to the ocean.
Recognized as "South Florida's Beach Diving Capital," the Town's shoreline is a mecca for scuba divers with coral reefs teeming with marine life less than 100 yards off the beach. It's super easy to snorkel or dive right from the sandy beach. You may even get lucky and end up nose to nose amazing fish, sea turtles and even lobsters. Fishing from the historic pier over the ocean is something to put on your bucket list for visiting guests.
The 364 homes waterfront in The Landings homes have incredible features. Some homes have amazing oversized point lots which feature wide open, unobstructed intracoastal views. Some feature "intelligent home" systems, expansive pool and patio areas designed for entertaining, Cabanas, Concrete docks with power and dockage for a mega yacht, and Privacy Gates with security and automation.
Lauderdale-By-The-Sea is located on a barrier island that is 7 feet above sea level. It boasts beautiful white sand beaches, small, family owned hotels, shopping and many dining options, all within just a stroll. There's no car needed to enjoy this charming seaside village – everything you need for your beach vacation is conveniently located within a short walk of your front door.
Lauderdale-By-The-Sea takes pride in exuding old Florida charm. In order to preserve that charm, the town has instituted low-rise downtown building restrictions and requires predominantly mid-century modern architecture- giving it a distinctive identity.
It's small size and desirable location means Lauderdale-By-The-Sea home properties are considered premium. The Town has 6,056 permanent residents. Its peak seasonal population during the winter months swells to more than 10,000 people. Primarily a residential community, does offer a variety of retail boutiques, shops and restaurants.
One of my favorite things about Lauderdale by The Sea is its friendliness — from the shopkeepers to the residents. Every Friday and Saturday night there are outdoor concerts at the Corner of A1A and Commercial Boulevard where you can dine at anyone of the restaurants, just hang out on the Boulevard or even enjoy the tunes on the beach. Of course, if you have a sweet tooth like me, there is always Kilwin's Ice Cream, a definite iconic place for for home made desserts. But remember to eat dinner first . . . at one of the many great restaurant's like Athena's, Aruba's or Burger Fi — and so many more. There is a lot to do for people of every age.
Boating is naturally a popular activity in these two communities as both The Landings and Bay Colony have plenty of deep water dockage. In fact, every one of the single family homes has dock space to enhance the waterfront lifestyle of this community. Properties to the East of Bayview Drive allow for direct ocean access while West of Bayview is limited by a 10.5 foot fixed bridge.
Learn more about Lauderdale By The Sea Community Information No matter what you are looking for in your Florida home, you'll find it in Lauderdale-By-The-Sea! With convenient amenities and a picture perfect lifestyle, Lauderdale-By-The-Sea is the Fort Lauderdale community you've been looking for… look no further! Learn more about Greater Fort Lauderdale. Community Information Check out events in Lauderdale By The Sea Lauderdale By The Sea Events Learn more about Broward County Broward County Information Follow Lauderdale By The Sea on Facebook for the most current information about the town. Facebook Page
Lauderdalen By The Sea Living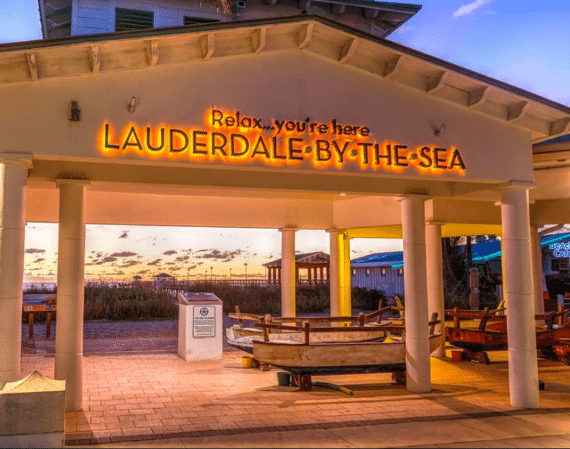 The town's oceanfront beaches and award-winning beach portals are popular with tourists and residents from all over Broward County and the world. From the quaint, boutique hotels, to world-class restaurants, to one-of-a -kind shops, Lauderdale-By-The-Sea is a paradise waiting to be explored. Its pristine beach offers world class diving just off shore.
As South Florida's Beach Diving Capital, the Town is a popular spot for beach divers, who can often be seen entering the water to explore the coral reefs just 100 yards off the beach. Fish at the pier or enjoy music in the beautifully renovated square. Anglin's Pier, one of four piers in Broward County, is a popular spot with anglers and tourists. The Town also has tennis courts, shuffleboard and bocce ball courts, a children's park, basketball court and Community Center. In Lauderdale-By-The-Sea you will find something for every taste and interest.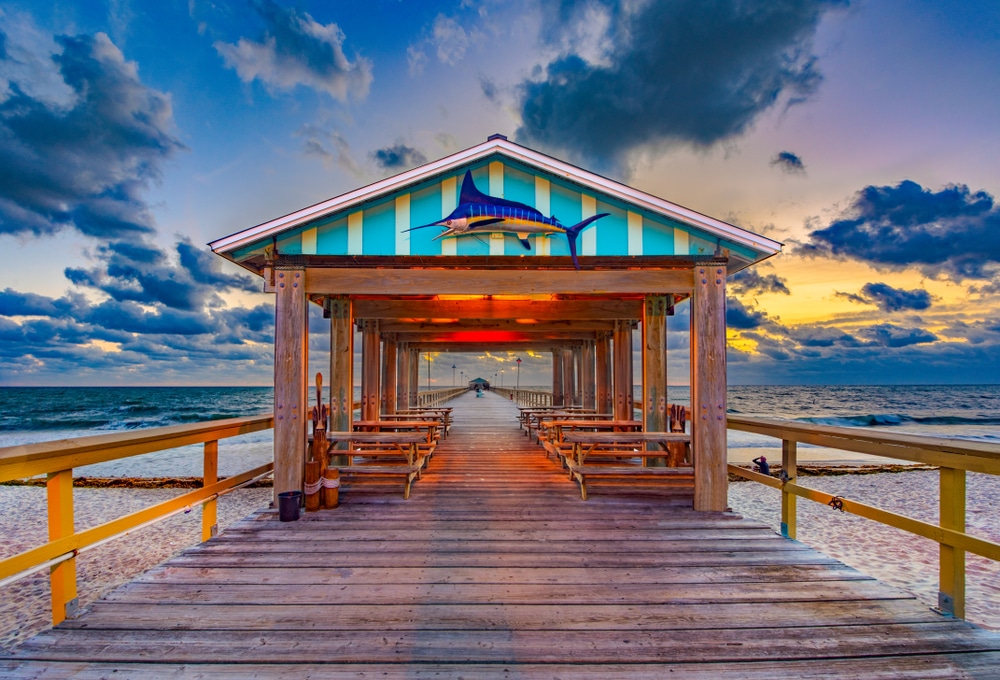 I Love Calling Fort Lauderdale Home… Let Me Tell You Why!
I have made a home for my family and my business in Fort Lauderdale. Harbor Beach and the other wonderful communities in Fort Lauderdale have so much to offer! I have a unique perspective into what makes this such a wonderful place to call home. If you are looking for a home in Fort Lauderdale, you can't do better than Harbor Beach for luxury, privacy and convenience! There is so much to do nearby, easy access to major commuter routes, and a lifestyle that will make Harbor Beach your Home Sweet Home. I'd love to share my insights with you anytime. Just ask!